Customize Suitable Jewelry Pouches for Your Brands
Nowadays, products couldn't be sold without packages. So an eye-catching and suitable package is more and more important in products selling. Attractive packaging can help to sell products and advocate for your brands. Because our consumers glance at a product, they will see the outside package at the first sight, not the products itself. Especially for valuable and delicate jewelries, a premium pouch could increase the value of your jewelries.
Today, we will share how to choose suitable jewelry pouches for your jewelry brands.
Generally speaking, there are two main groups for the jewelry pouch styles. The one is envelope style and the other one is drawstring style. See attached styles reference pictures.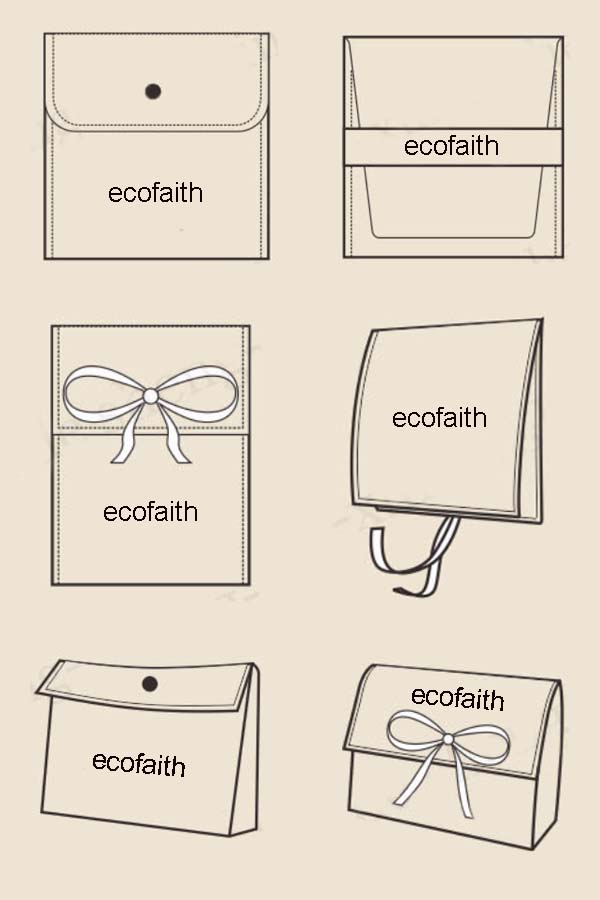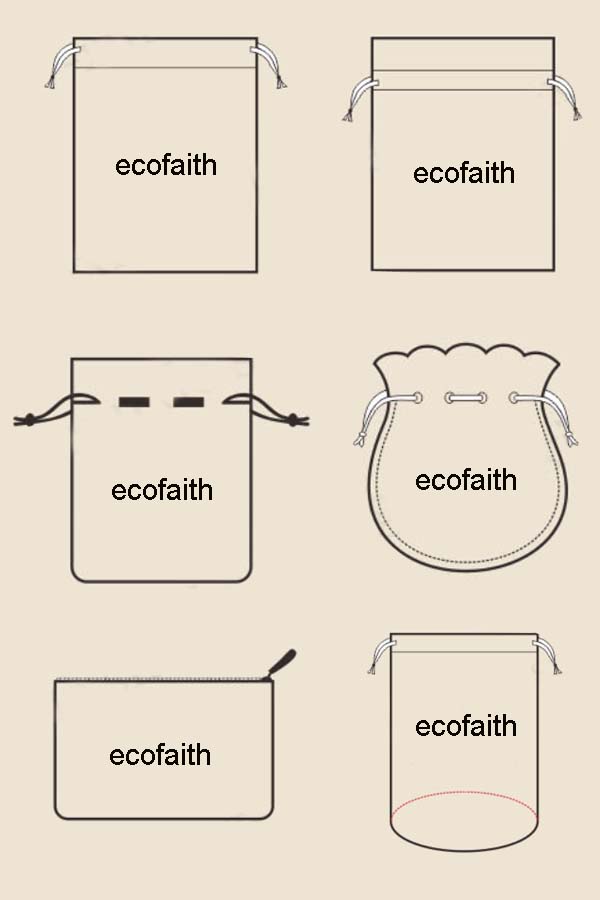 Envelope jewelry pouches could be made with button closure, ribbon bowknot as opening. If you want your package simple and vintage, envelope button style would be perfect. While if you prefer it more fashionable, ribbon bowknot would be a better choice. Because envelope style pouch has a thickness requirement on the fabrics. The thickness of the microfiber ranges from 0.5mm to 1.4mm. And the velvet fabric is equipped with an even flocking. These two fabrics could meet the thickness requirement and are widely used in package industry. Take microfiber as an example, it has both the characteristics of soft velour and crisp PU leather, the jewelry pouches made with microfiber would be with fine texture and full color. The sewing process would be neater and more ideal.
Besides, both emboss and silk screen printing methods are all suitable for microfiber.
The last advantage is the light weight of the microfiber pouch. Under the extremely unstable international transportation situation, the light weight goods could help you save freight.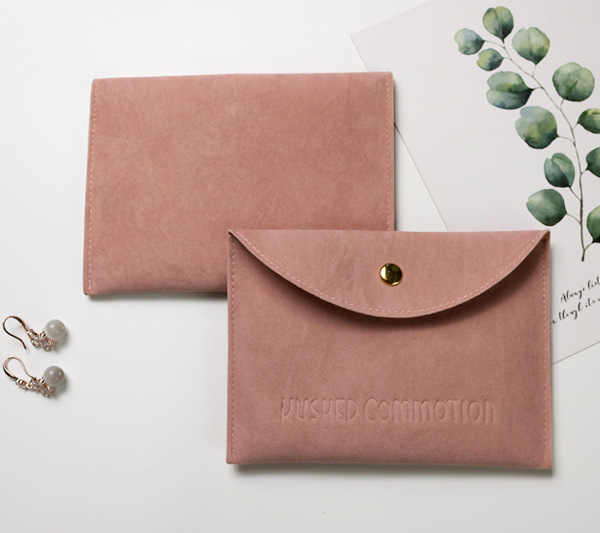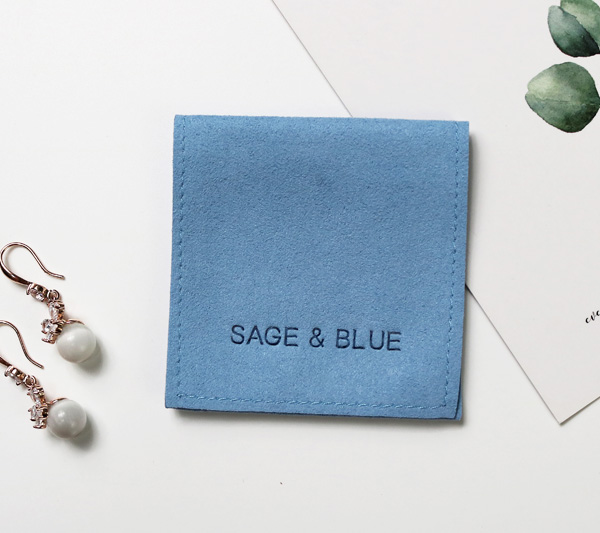 Drawstring jewelry pouch is a user-friendly style. Just pull the drawstring ropes at the two sides, the bag could be closed tightly. Thinner and softer fabrics are more suitable for drawstring bags making. The thinner of the fabric, the easier to pull the drawstring rope. So satin, cotton and velour are perfect materials for drawstring style. Compared with simple and classic envelope style, we could pay more attention to the printing on drawstring jewelry pouches. Because the fabrics are thinner respectively, many printing methods could be used on it, silk screen printing, digital printing, heat-transfer printing and embroidery. Even we can print your logo on the drawstring silk ribbon. For the beautiful printing, the bags are vivid and won't be dull. If you want your logo attractive enough, drawstring jewelry pouch is a suitable choice.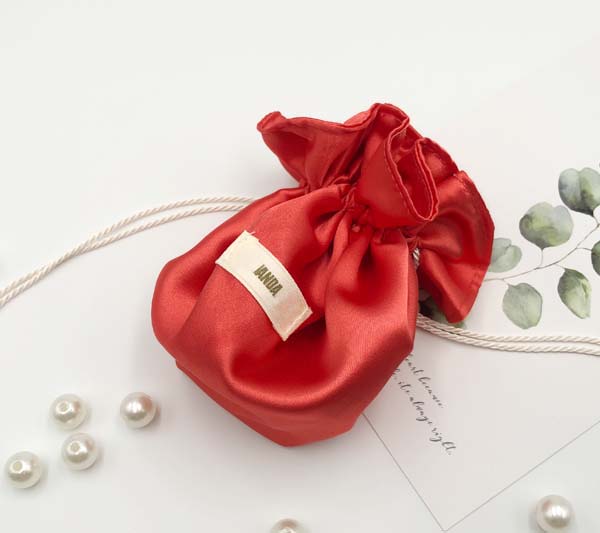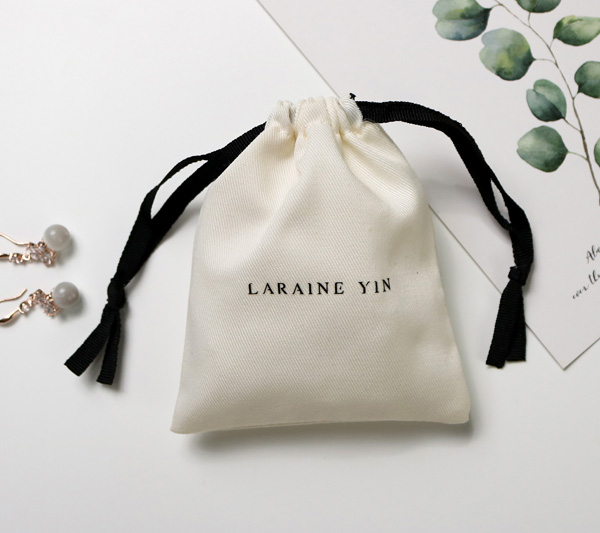 In a word, if you want more knowledge of jewelry pouches, just come to us. If you would like to customize personalized jewelry pouches for your brands, just come to us. There must be one pattern ideal for you.