hair extension bag and box
Hair extension package bag and box
Generally speaking, there are three kinds of hair extension packages for different hair extension products.
Firstly, satin hair extension bag is made of polyester satin fabric. The opening style is with drawstring rope pulling easily. High quality satin fabric usually with a smooth touch feeling and good gloss. The theme which the satin bag conveys is very similar with the silk hair extension. The satin bag is suitable for lace front wigs, hair clips and hair bundles. Due to its' low cost and reusable feature, the satin bag is very popular at hair extension packages.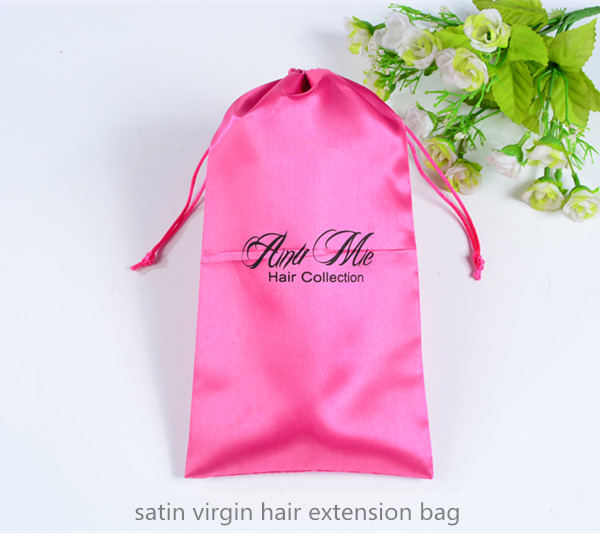 Sometimes you want to storage the hair extension after you use it. Referring to the dust-proof function for the hair extension bag, we have to mention another hair extension hanger bag. The hanger bag is made of non woven fabric or polyester, together with transparent pvc. The bag was opened with zipper. It is usually equipped with a hanger. The full head hair extension could be clipped by the hanger. Then just pull the zipper, the hair extension could be protected well. So you could continue to use the clean and smooth hair extension when you need it next time. Because the workmanship is complicated than that of satin bag, the cost of hanger bag is higher relatively.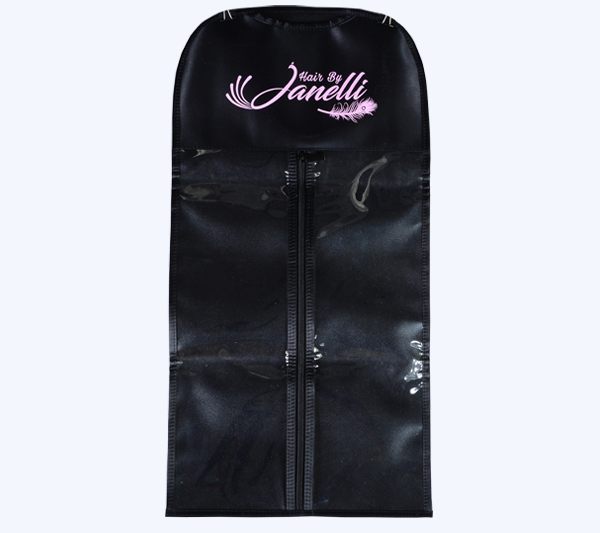 The last one is hair extension package box.The box is made of art paper and cardboard. It is perfect for thick full wigs. Because wigs sometimes need large capacity to be contained, paper box is a good choice. Besides, many different printing methods could be made available for the paper box. So the box looks very luxury after printing. Durable cardboard,large capacity and beautiful printing are all the advantages for you to choose box.